You're More Than Your Past
As someone previously incarcerated, Chanda knows first-hand how broken relationships are at the core of poverty. It's why she continues to show up for incarcerated women with biblical truths and practical resources — like Faith & Finances Inside.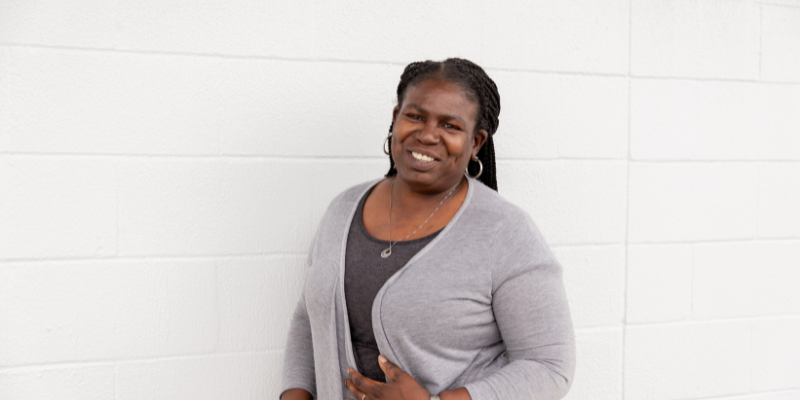 As a program counselor for the Prison Fellowship Academy® (PFA), Chanda Robinson is one of many PFA leaders who use Chalmers' resources to empower incarcerated men and women with the tools they need to live beyond survival mode. Behind the trauma and shame Chanda sees in correctional facilities, she also knows that hardships come when we don't have our basic needs met.
Most men and women who are incarcerated don't have a lot. I would say probably more than 50-60% are in prison because they were simply trying to get their needs met and did not go about it in a legal way. Economic empowerment can teach them how to get their needs met without breaking the law.
Prison Fellowship® exists to help restore those affected by crime and incarceration, and to see lives and communities restored — in and out of prison. Prison Fellowship Academy is a year-long journey that provides incarcerated communities the training they need to experience true life transformation through biblically-based life principles.
Prison Fellowship partnered with Chalmers to develop Faith & Finances Inside, a special edition of Faith & Finances specifically created for PFA that considers the unique circumstances of those incarcerated.
"Just like you need a healthy relationship with people, you need a healthy relationship with money," Chanda shared.
Chanda serves with the Prison Fellowship Academy in a women's correctional facility just outside of Oklahoma City. It's where she met Nikki.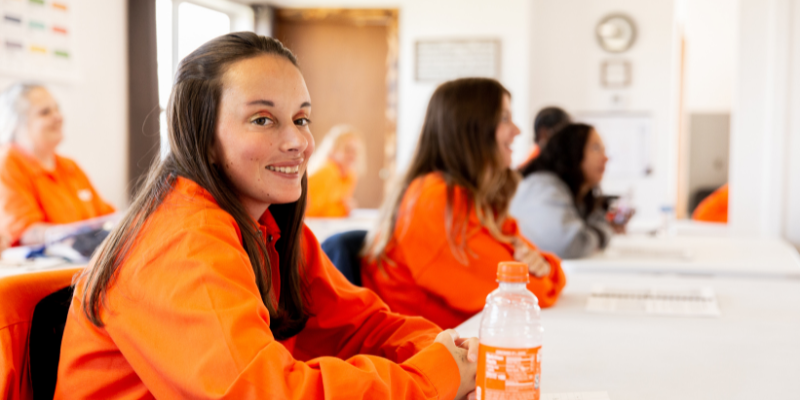 Nikki doesn't mind being in front of the camera. She proved it by singing "Amazing Grace" for us once we turned ours on.
As someone who didn't receive affirmation growing up, it wasn't until recently Nikki experienced life-giving relationships — with people and money.
"I've learned through this program that I am loved and valued," she told us.
The best part?
Nikki isn't alone in the transformation.
Her friend Brooklyn lights up when she shares about her young son. "It makes me so excited to get these tools so I can be a good mom when I can get out of here and be there with him."
And there's Lindsey, who shared with us how excited she was to join the Prison Fellowship Academy because it gave her a sense of hope when she had none.
I think it's really important to have things like Faith & Finances and Prison Fellowship because, at the end of the day, we have to believe in ourselves. And without those tools, we don't know change and we don't have any direction where to change. It gives us the tools and it empowers us to take our lives and own our behaviors.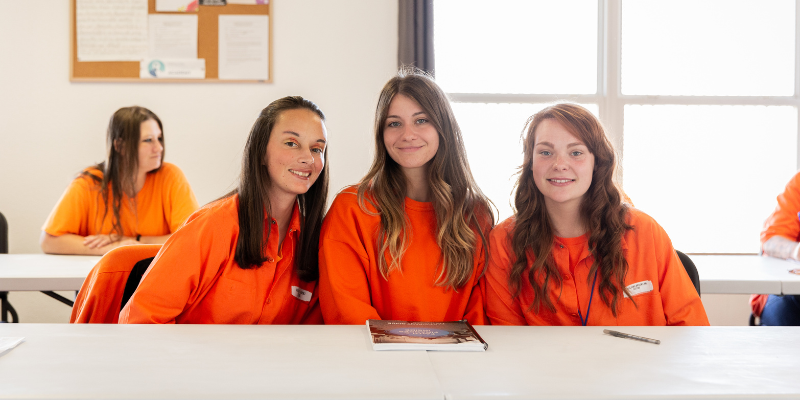 God is using your generosity to bring Chalmers' influence where it's needed most.
Tammy Franklin, Associate Director of Academy Programs, knows partnerships with teams like Chalmers are vital for Prison Fellowship.
I lived through a period of my life where the goal of incarceration was punitive…

We're seeing a new trend where we have churches, nonprofits, and the Department of Corrections are all coming together to form partnerships because they understand that the costs we are talking about are human lives.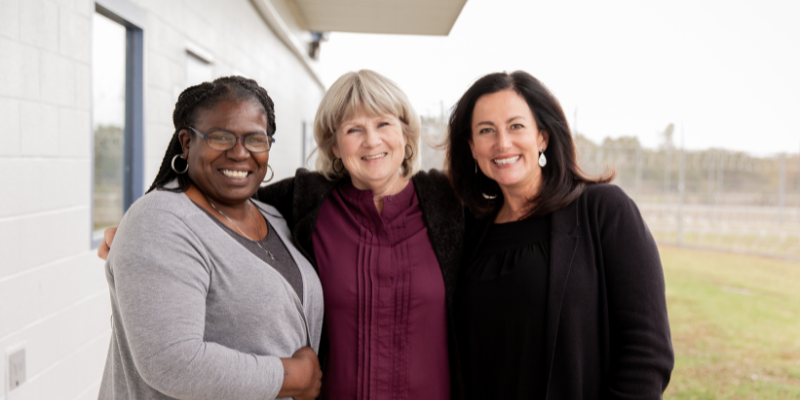 While finances are the subject of the curriculum, Faith & Finances Inside is an avenue for incarcerated men and women to develop integrity that aligns with their God-given identity, creating space for God's story of change to take root.
Incarcerated men and women provided feedback on their lived experience so Chalmers could design a curriculum that's always applicable for their present circumstances — whether that's a life inside or outside of prison.
"When they come in and see the language of incarceration, they say, 'Oh, they're talking about me.' I don't think anything could speak more loudly," says Tammy.
On average, incarcerated men and women receive $12 per month. It's not much, but enough to make a choice: "How will I steward what I've been given?" Faith and Finances Inside provides the Prison Fellowship Academy with tools that help people in prison learn how to meet their basic needs in legal ways.
Your generosity is helping Chalmers equip teams like Prison Fellowship with effective resources to plant gospel seeds and promote transformation in communities both inside and outside of prison.