Your financial gift to Chalmers this December will help to influence Christian leaders from churches and ministries as they move from traditional models to ones based on restoring the broken relationships at the root of poverty.  A  friend of Chalmers is leading the way with $75,000 in matching funds.  For new gift partners and those who did not give a gift in 2022, all gifts will be doubled. For those who gave last year, the amount over and above their giving in 2022 will be doubled.
Together, we're changing the world's approach to poverty alleviation—for good.
"We love the fact that Chalmers' principles apply to our everyday lives and we want other people to be able to experience that."
It's exciting to partner with Chalmers because we need to change the mentality of poverty alleviation. We have not come across another organization that is teaching these concepts.
–The Fitch Family,
San Antonio, TX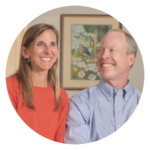 What your gift makes possible
Your generosity paves the way for Chalmers to create, test and refine holistic, biblically-based economic development innovations. In turn, these solutions influence the approach and programs of our growing network of ministry partners around the world.
Inspiring Innovation
You're equipping Chalmers to create, test and refine community development innovations—putting the best poverty alleviation resources into the hands of organization leaders.
Increasing Influence
You're exponentially expanding the influence of Chalmers by allowing our team to develop global partnerships with like-minded organizations who are committed to seeing low-income communities flourish. 
Expanding Impact
You're providing access to training that allows ministries in the US., Africa, South America, and Asia to break the bonds of poverty in their community and experience true transformation.








"We valued our partnership with Chalmers for many years because they're a hidden hand behind a lot of our relationships.
We have dozen of local partners and many of them have been shaped by Chalmers and use Chalmers programs today."
—Jeff Galley, Life.Church
We use Chalmers tools because they do such a beautiful job of explaining  'why' God's kingdom and vision operates the way it does — meeting everyone right where they're at.
—Sara Hawk, Restore OKC

"We were so excited to connect and even support the work of Chalmers because their approach and materials are so deeply gospel-centered and practically helpful."
—Jon Rocke, Peoria Rescue Mission

"We have people coming together to teach biblical values and finances to a group of people who are incarcerated—this wouldn't be possible if it wasn't for the work that Chalmers has done."
—Tammy Franklin, Prison Fellowship

"Partnering with Chalmers is single-handedly the best thing that has ever happened to our life missions ministry."
—Jon Mays, Life.Church

"We adopted Chalmers principles
in how we approach our community development activities, training and tools—over 10 years later, everything we do speaks back to these principles."
—Lara Lambert, Water Mission

Our partnership with The Chalmers Center is a match made in heaven. We have much in common— certainly expanding God's Kingdom.

There are a lot of churches and thousands of people we can help, but how will we scale it?
You have the perfect way at Chalmers."
—Jimmy Rodriguez, STCH Ministries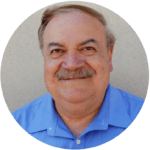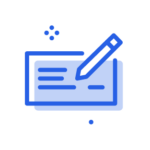 Payable to:
"The Chalmers Center"
Mail to:
The Chalmers Center
507 McFarland Rd, Suite B
Lookout Mountain, GA 30750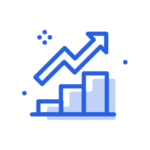 To make your gift by donating appreciated assets, please contact us for additional information.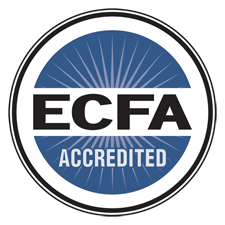 The Chalmers Center is an Evangelical Council for Financial Accountability (ECFA) accredited institution. ECFA accreditation is based on the ECFA Seven Standards of Responsible Stewardship™, including financial accountability, transparency, sound board governance, and ethical fundraising.
Our federal tax ID number under section 501(c)(3) of the Internal Revenue Code is 27-2341083.