Equip churches and ministries to think differently about poverty
Gain skills and confidence through our online training
Practice tools to address poverty in biblical, effective ways
Churches and ministries often struggle to serve effectively alongside people in poverty.
Without help, it's hard to move forward.
As a Chalmers Ambassador, you can help.
We'll certify you to talk about Chalmers' foundational principles and practices and train you to use tools to infuse a biblical framework for poverty alleviation into your ministry network.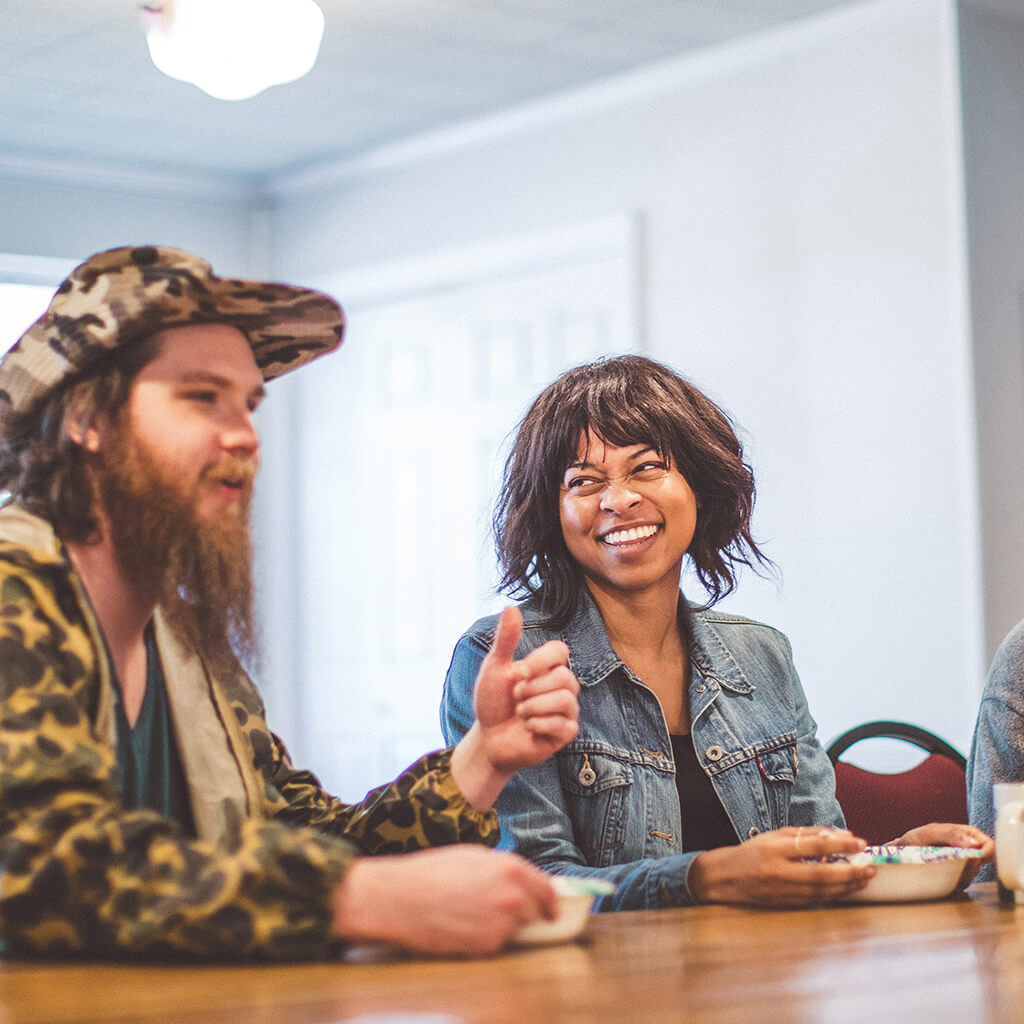 Our training is facilitated by the Chalmers team and includes written, audio, video, and live discussion content collected from the best of our experience in over two decades of poverty alleviation work.
Get ongoing support from the Chalmers team and like-minded ministry leaders.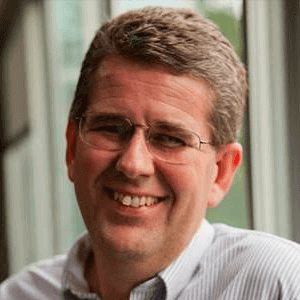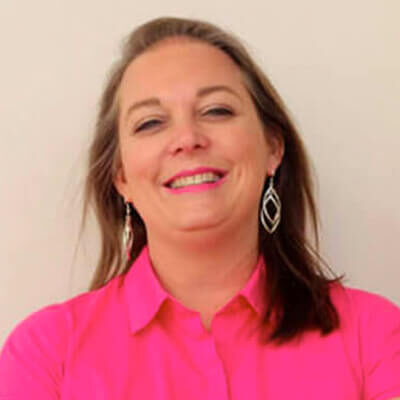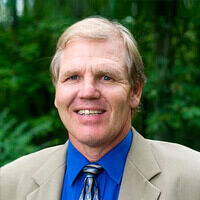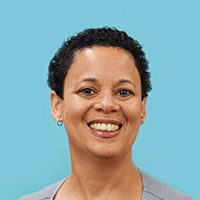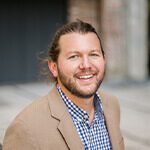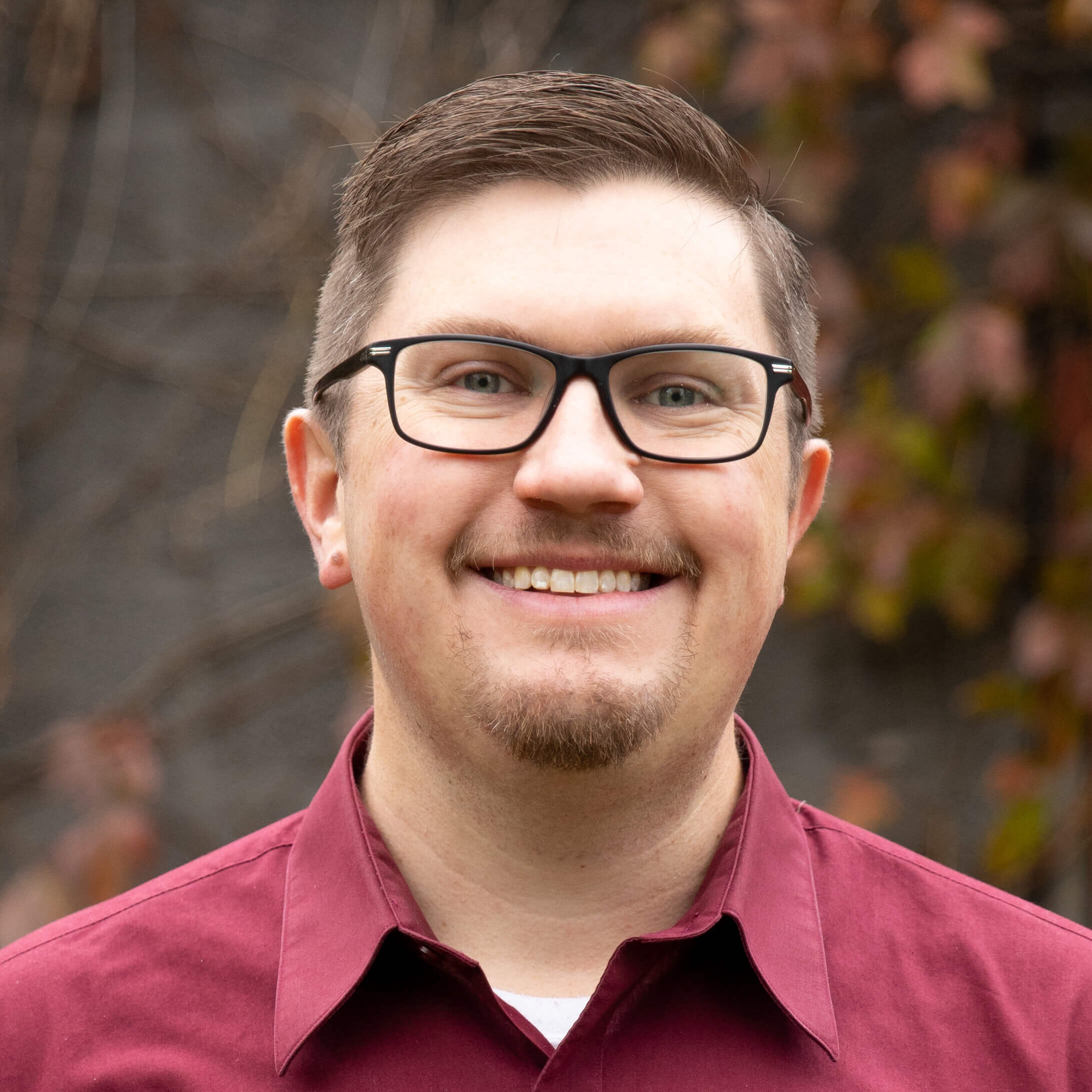 How Ambassador training works
Get Trained
Complete 11 units of online training with 8 live, 2-hour coaching sessions
Gain Confidence
Get equipped to represent Chalmers story of change and resources
Get Ideas
Embody Chalmers' framework in your ministry and infuse ideas into your ministry network
Stay Connected
Get insider access to Chalmers and a network of like-minded leaders.
Tired of feeling alone and unsupported in your ministry?
Frustrated by roadblocks to transformation in your church, organization, or community? Have you wished there was a better way to share a biblical approach to poverty in your network?
You're not meant to carry this burden alone—none of us are.
You need a supportive community dedicated to helping others grow into solid principles and best practices of community development.
Through Chalmers Ambassador training, you'll gain the skills and confidence to represent a better way of addressing poverty in your ministry and build capacity for holistic ministry across your network.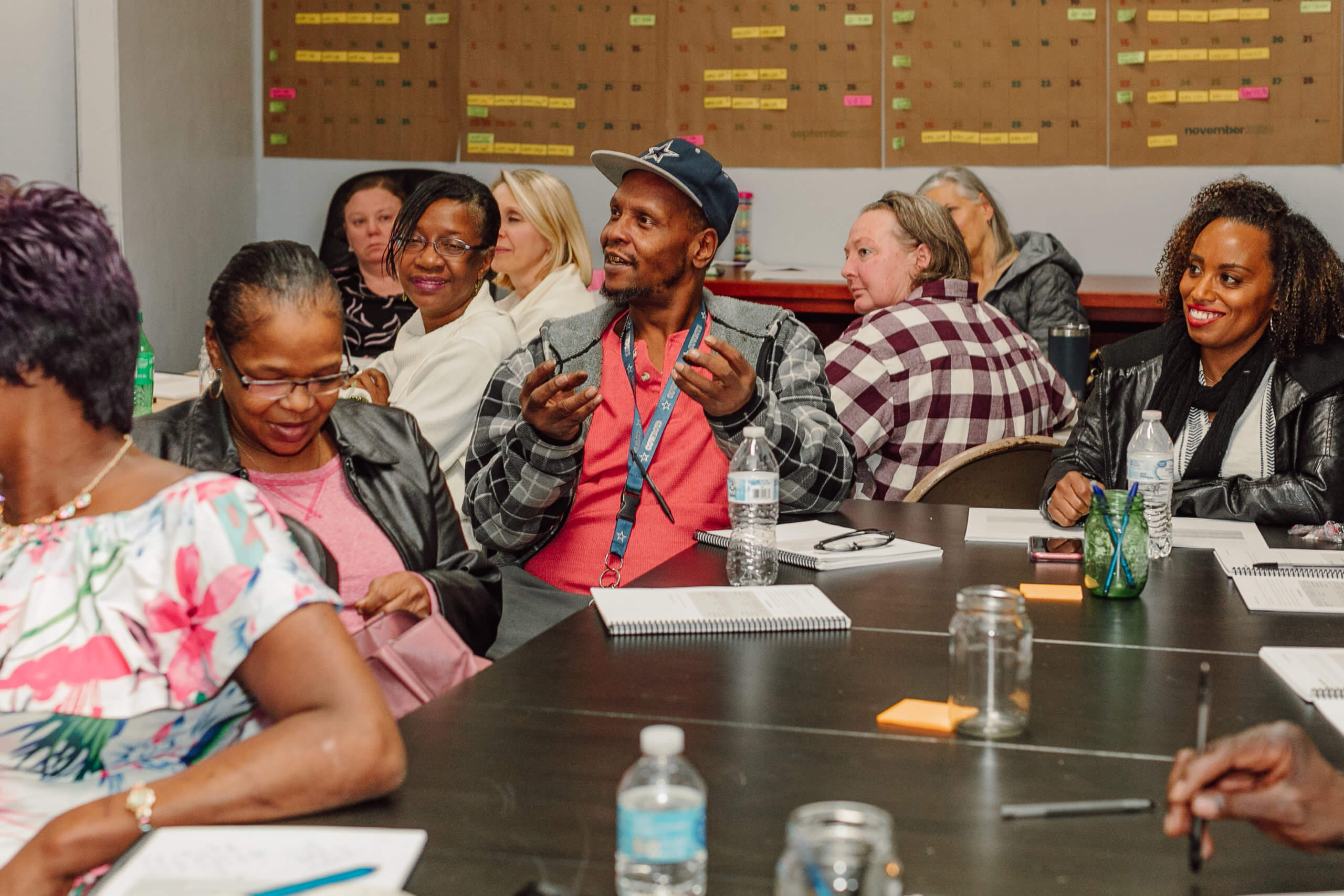 Schedule—Spring 2024 Cohorts
Join Us on Zoom
January 30-March 26, 2024

Tuesdays 11:00 am - 1:00 pm EST

—OR (choose only one)—

Tuesdays 7:00 pm - 9:00 pm EST
This training includes 11 online lessons on a user-friendly online learning management system (Pathwright) with videos, readings, activities, and discussion questions and 8 live, 120-minute, videoconferencing sessions (via Zoom) to cement our learning and facilitate relational growth.
You'll need to set aside a total of 35-40 hours to complete this course. Each week, you'll spend 2 hours with the group (online via Zoom) and 2-3 hours outside of class working through assignments.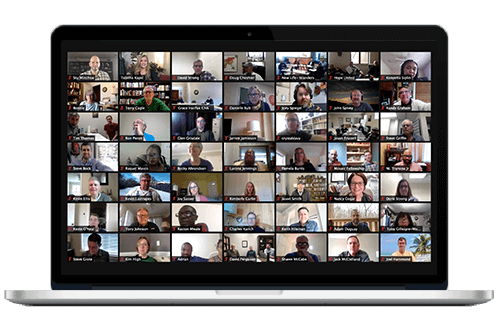 (Only available in the U.S. and Canada)
Spring Ambassador Training
January 30 - March 26, 2024
$950 $800
per person
Early Bird Registration Closes 01/12/24
Includes weekly Zoom coaching calls
Apply for Spring 2024 below!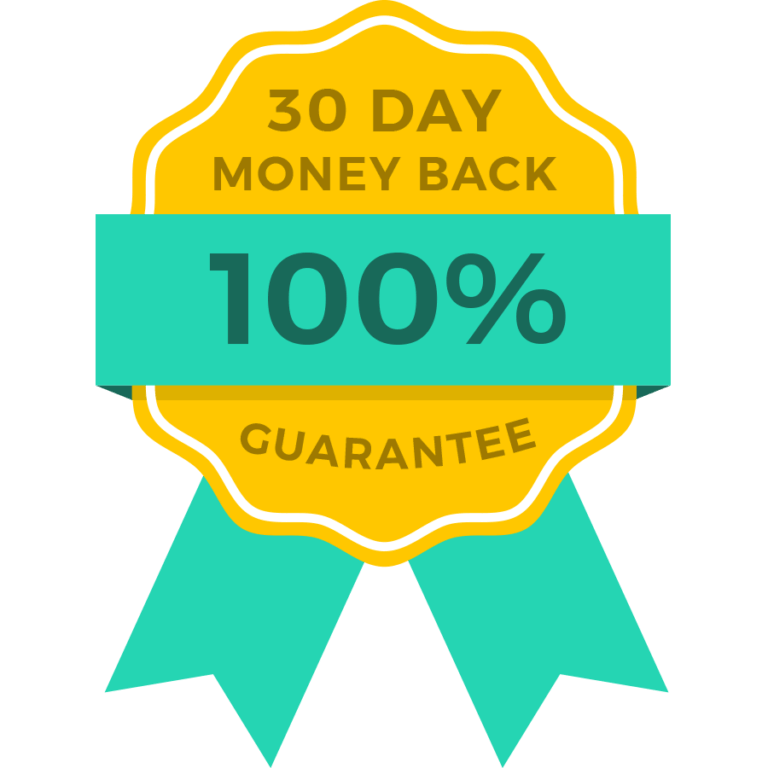 If you're not completely satisfied with this training within 30 days of your purchase, we will give you a full refund.
What you'll learn from Ambassador Certification:
Frequently asked questions
Because this course is delivered entirely online, participants are expected to have at least an elementary knowledge of a computer operating system and standard software and tools noted below. The necessary hardware and software are:
Access to a stable internet connection

Access to a device that connects to the internet well

Screen size on your device that will allow for you to adequately view shared material and instructor/participant faces 

A Zoom account—for weekly online gatherings

A Google/Gmail account—for accessing and uploading shared documents on Google drive
Great question! You'll have the best experience by participating in all of the live classes. However, each session will be recorded and uploaded to the course platform weekly for the benefit of any participants who may have had an unexpected conflict and for reference for all participants.
Each week you'll spend 2 hours in class (online via Zoom) and around 2-3 hours outside of class working on course assignments and activities.
Over the course of this 10 week training, you'll need to set aside a total of 35-40 hours to complete this course.
The course materials required for learning are all embedded in the training, hosted on Chalmers' Pathwright online learning platform in an easy-to-follow lesson format. Additionally, it is recommended, but not required, that each Ambassador will purchase and read the following books at some point during or after the training: 
Becoming Whole: Why the Opposite of Poverty Isn't the American Dream

A Field Guide to Becoming Whole: Principles for Poverty Alleviation Ministries.

When Helping Hurts: How to Alleviate Poverty without Hurting the Poor…and Yourself

.

Practicing the King's Economy: Honoring Jesus in How We Work, Earn, Spend, Save, and Give

.
Each week, and prior to gathering online, participants should complete any assigned readings and activities for the lesson. 
A Zoom call will be scheduled each week for participants to join the instructor for learning and discussion. Significant participant contribution to all learning activities is expected. 
Our first few cohorts of the Ambassador Certification Training were invite-only, testing out the training with people who already had a long history with Chalmers.
Now that we are opening the doors a bit wider, we're allowing people we don't already know well to come to this training, too. The application process (which includes a brief questionnaire and a 30 minute interview with a member of our staff team) will help us get to know you a bit. Because Ambassadors may be the first or only interaction someone has with the Chalmers Center, we want to ensure that all of our Ambassadors are well-qualified and ready for the job as soon as they complete the certification training.
The Ambassador Training is only available to people living in the U.S. or Canada.
$950, which covers the full cost of the training (no additional books or resources required).
Our goal is to make Ambassador training accessible to all churches and organizations who are committed to effective poverty alleviation and community flourishing who would like to participate. If the cost is too much to consider for you, we invite you to inquire about a scholarship by contacting the Chalmers Center.
Additional discounts are available for learners who have completed other Chalmers trainings (Faith & Finances, Work Life, and Innovate), with discount codes provided upon request.
Great news, your access never expires!
No, you'll only attend one of the training times each week.
As demand for Ambassador certification has increased, we've decided to offer two simultaneous cohorts to better serve our Ambassador candidates' needs, offering them at different times of day.
After completing your application, you'll be asked to choose which time slot you plan to attend upon registration.
After successfully engaging with all training assignments, you will receive a Certificate of completion, authorizing you for service as an Ambassador with options for continuing education to keep certification active.
As an Ambassador, you will be authorized to lead cohorts through Chalmers online classes, speak about Chalmers' tools and practices within churches or organizations, have regular insider access to the Chalmers team for product development, get a login for an exclusive online community of other certified Ambassadors, and more.
At present, no. You must still be certified as a facilitator for Faith & Finances or as a site for Work Life through additional trainings.
If you are already certified in either of those programs, you can receive a $200 discount on Ambassador training, however. Contact Chalmers for details.