Restoring Community Through Work
You'd never guess through Tabitha's bright smile that she was previously incarcerated. When she exited prison, she knew she needed a job, but she didn't know where to start — because at her core, she didn't believe she was worthy of a job.
Upon release, Tabitha was able to connect with a local ministry: Restore OKC.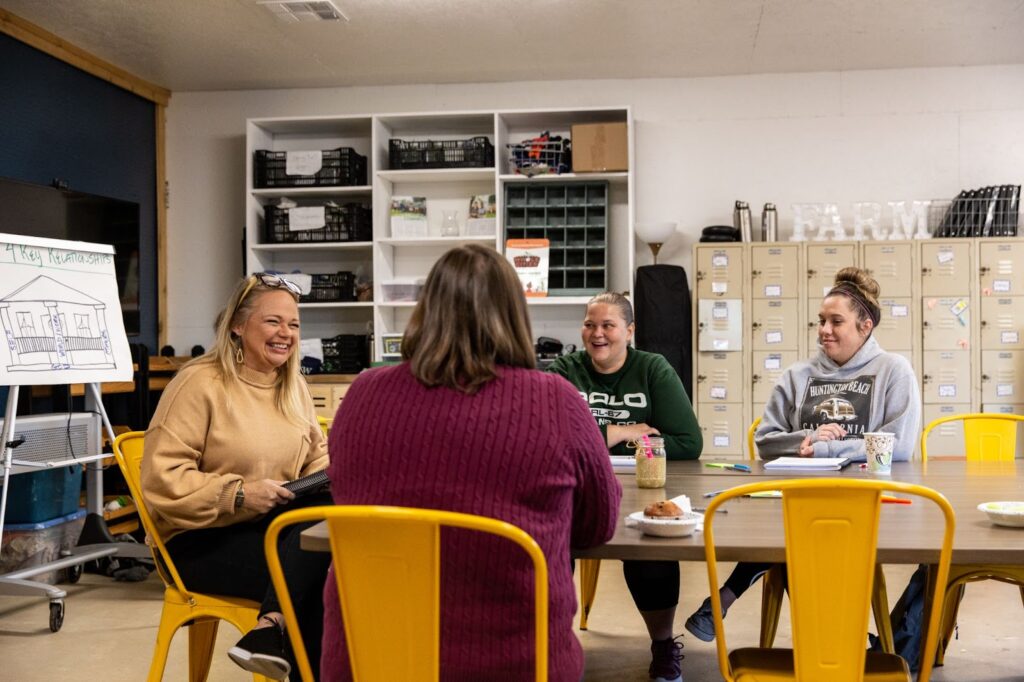 Their Mission Is In Their Name
Restore OKC is focused on reconciling communities within Northeast Oklahoma City, an area scarred by a history of racial inequality and injustice.
Through mutually transformative relationships, they focus on the restoration of health, environment, racial reconciliation, and equity with neighbors. They want to see their underserved community thrive.
Since 2016, the team has helped their neighbors gain long-term access to education, jobs, food, and housing.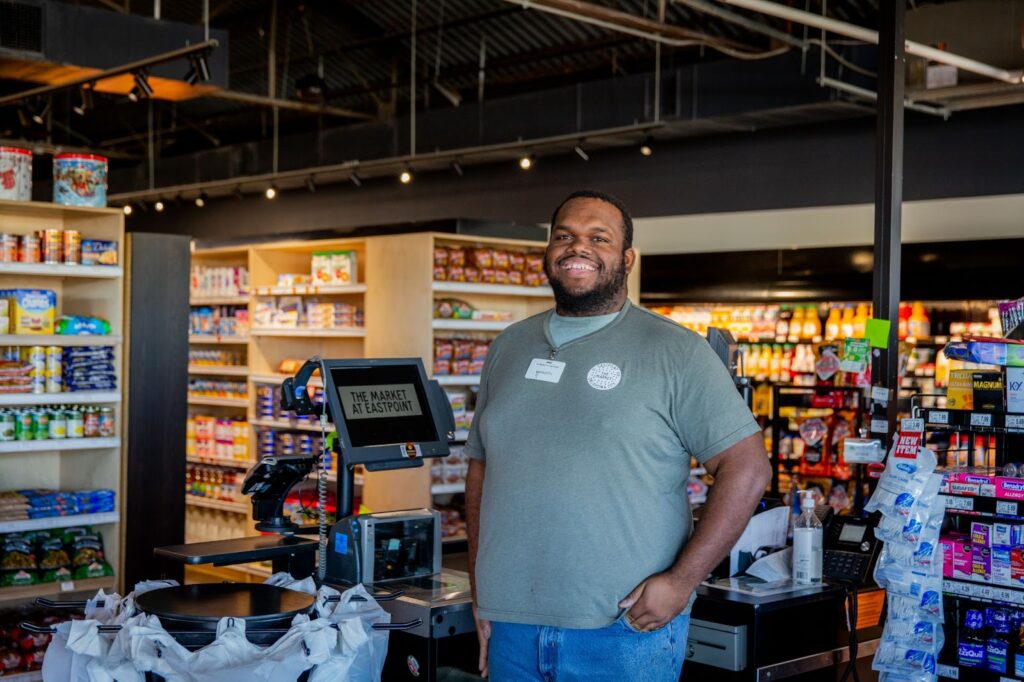 Work Changes The Worker And Their Community
Once connected with Restore OKC, Tabitha graduated from Work Life and experienced remarkable life change — starting with how she viewed herself and her relationship with God.
Work Life is a faith-based job education curriculum that teaches "soft-skills" of work to those coming from generational poverty.
"Work Life brought to my attention God's creation and His plan. Just being rooted in that was enough for me to get over some of my fears of not being good enough and to actually try."
Tabitha is now a confident Work Life facilitator at Restore OKC and Manager of Restore's Wellspring Cleaning Company, where she gets to lead other women through the same journey that changed her life.
"I'm showing up for my life, which means I'm showing up for theirs."
Tabitha is just one of many Restore OKC stories where families are breaking the generational cycles of poverty and seeing their community flourish.
Listening Is Leading
Sara Hawk, Director of Education and Church Partnerships at Restore OKC, shared how Work Life gives people opportunities to listen to their community and follow the work of the Holy Spirit.
"One of the worst things we can do when coming into a community or engaging with neighbors is to assume we know what's wrong," Sara shared. "Instead we create room for the Holy Spirit to reveal to us what's really going on, but also we can learn so much from one another when we just choose to listen."
A Grocer Providing More Than Food
Ideas that sparked from Work Life catalyzed the community to open a grocery store, The Market at Eastside, in what used to be a food desert.
Brandi, now manager of The Market at Eastside, has lived in the same community in Oklahoma City her entire life. She grew up with an absent father and a mother in prison. She knows firsthand how broken relationships contribute to poverty.
In 2018, Brandi found herself with a closed business and looking for an opportunity. But she wanted more than a job — she wanted to invest in her community she's always loved.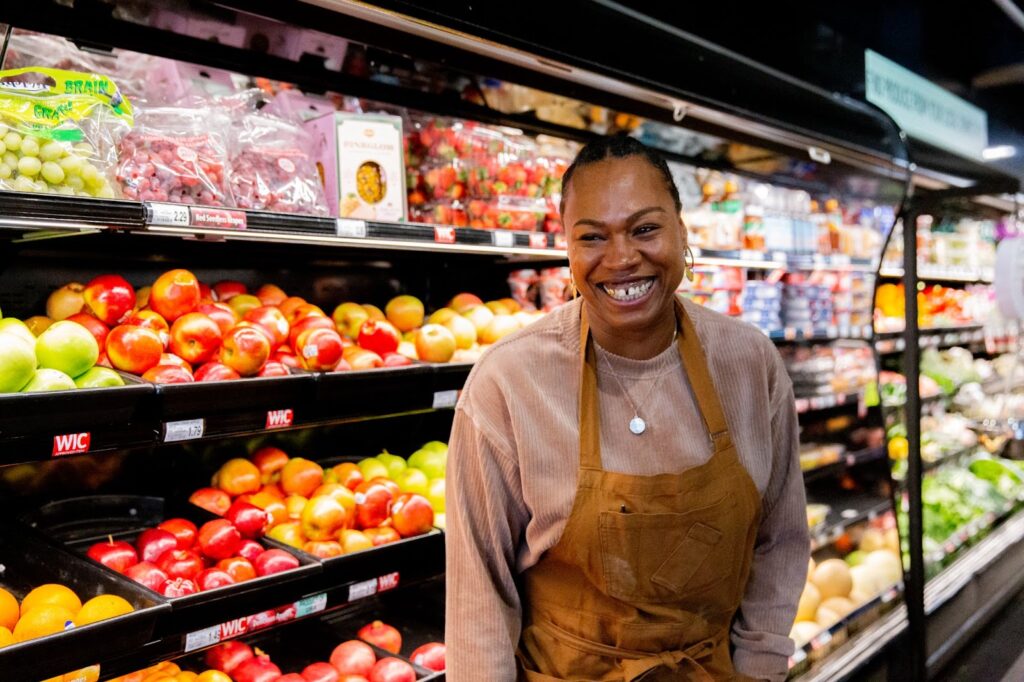 Once Brandi said yes to Restore OKC, she was equipped with education, community, and opportunities she's sharing with others today.
"If I'm healed, then I can help others heal."
Brandi shared how people need more than food — they need access to education and opportunities. This is why she offers Work Life to her employees through Restore OKC, knowing they can take the knowledge they gain with them wherever they go next.
The sharing of knowledge and mutually transformative relationships is helping Restore OKC live up to their name. Neighbors are showing up for each other, living lessons they've learned together, and flourishing in their communities.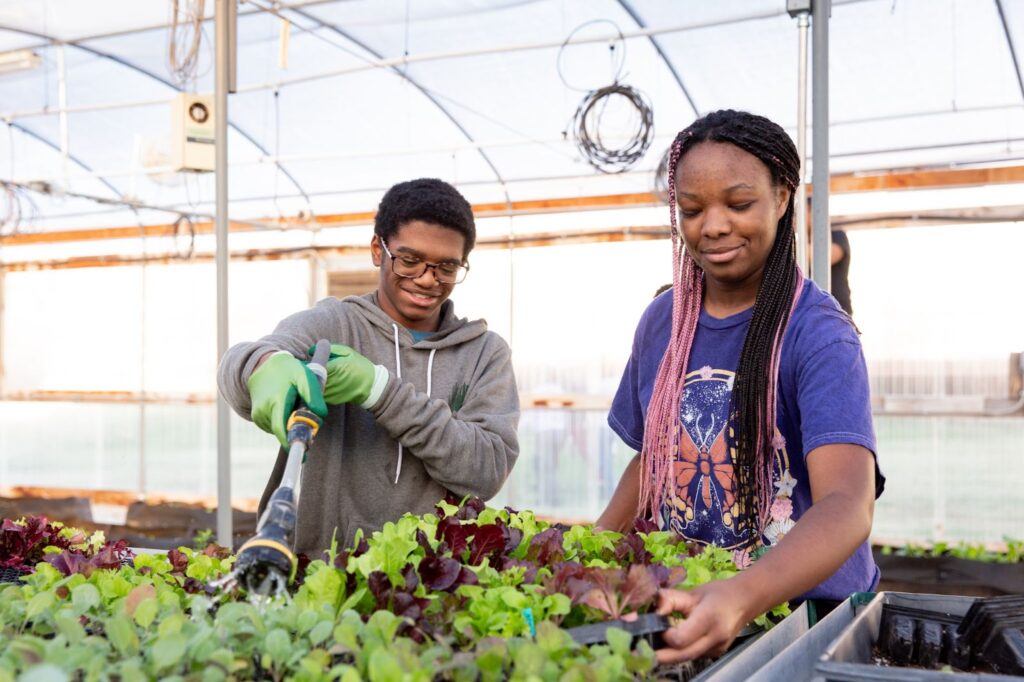 Take Your Next Step Toward Community Restoration
If you want to see God bring restoration to your city but don't know where to start — start by listening. "God is doing beautiful things even when we can't see it ourselves," Sara shared. Restore OKC uses Chalmers resources to help them learn to see what God is doing in their neighborhood. And with that vision, they're able to partner with God and their neighbors to create lasting change.
Learn more about Work Life and book a free consultation call with a staff member to discuss whether starting a work readiness program is the right step for your church or nonprofit.