Investing Long-Term through the Local Church
Located in the Broadmoor neighborhood of Jackson, MS, Redeemer Church Jackson is a multiethnic church that seeks to engage with materially poor people in their community through a housing renovation initiative, programs for youth and children, and other ministries.
At the heart of Redeemer's efforts to serve their city are lay leaders like Levi & Kateri Gill. Since they moved to Jackson in 2017, they have intentionally focused their time and energy on relational ministry at their church and in their neighborhood.
"Change takes time, and it's a slow process,†Kateri says. "We want to invest in long-term in Jackson—that's why God brought us here. â€
Learning the Neighborhood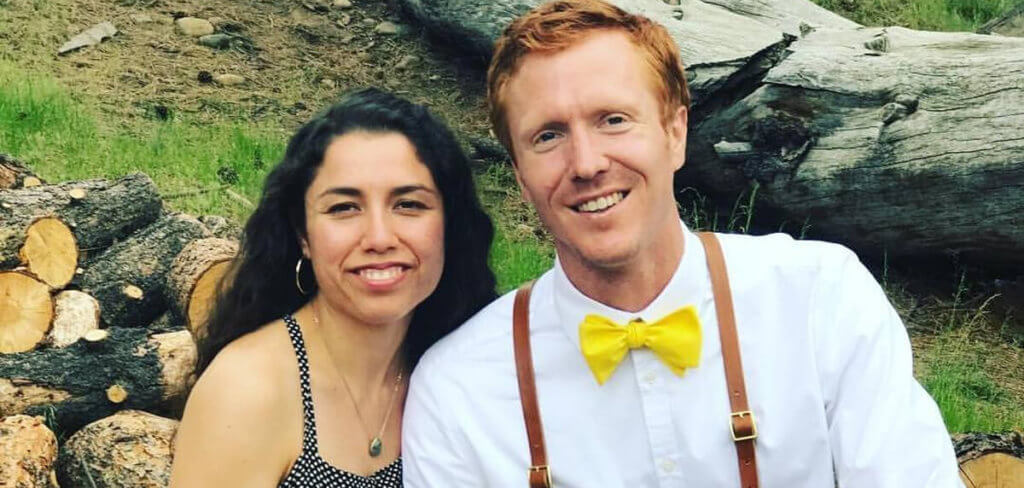 Levi and Kateri are passionate about walking with people in poverty in their community and have a strong desire to help low-income people experience the dignity of work.
"There are a lot of creative and talented people here who want to work,†Levi says. "Jobs were the number one prayer request we were hearing from people in our neighborhood and our church.â€
In 2017, Chalmers trained the Gills to start a Work Life jobs-preparedness class at Redeemer. Since then, they've mobilized a team of leaders and volunteers at the church and launched their Work Life ministry.
But after successfully running two classes, Levi and Kateri realized something was missing: people! Even though Work Life participants benefited from the class and finding jobs, only a few signed up each time Redeemer offered the class.
"We're a diverse congregation, but economically we're all very similar,†Levi says. "The church just didn't know many low-income people in the community to invite.â€
One Step Back, Two Steps Forward
They decided to put Work Life on hold temporarily and find ways for the church to build stronger relationships with their neighbors in Jackson. That's when they discovered Are You a Good Neighbor?, an online resource from Chalmers designed to help churches know and love people who are poor in their communities.
The Gills offered Are You a Good Neighbor? as a Sunday school class at their church. Every week, a group of 20-30 people watched videos, discussed what they were learning, and prayed. Together, they deepened their understanding of poverty and explored new ways to engage with their neighborhood.
Although some of the discussion topics forced the group outside of their comfort zones, Levi and Kateri found that people enjoyed diving into challenging topics together. Almost every week, someone wanted to stick around after class to go deeper.
"Are You a Good Neighbor? sparked a great ongoing conversation at our church,†Kateri says. " It gave us the language we needed to communicate these ideas to other people more clearly.â€
Learning from Others
As you think about helping people in poverty in your own community, there are a few helping without hurting principles to learn from Levi and Kateri's story:
Identify and leverage local assets. Levi and Kateri listened to people in the community and people in their church as they sought to invest in both. They discovered that there were hardworking people in the community who wanted access to jobs. They also saw that their church had the resources to help people gain the skills and social support they would need to find employment.
Start small, start soon, and succeed. Once they recognized the gifts in their church and in their community, Levi and Kateri got trained to start Work Life and began mobilizing others in their church to help. The early successes they saw helped them stay the course when they began having trouble finding participants.
Slow down and learn your context. We often try to fix problems too fast. Sometimes, we have to go backward to move forward. After starting a Work Life ministry at their church, Levi and Kateri realized that they need to slow down and help their congregation build more relational connections with their neighbors. It's a time-consuming process, but they're committed to bringing their church with along them as they do this work.
What about you? How have you seen these principles at play in your own church or ministry? Leave a comment below!