Tearfund and Chalmers Partner to Ignite Transformation in Burkina Faso
"I believe we cannot come to development alone. It is a network. When we have a local church or partner who knows the area, the environment, and the expectations of the population, they can go to the people who are in the most need.

At the same time, an organization like Tearfund brings strategic capacities to mobilize resources and can help the local partners with implementation strategies. When we have a partner, like Chalmers, reflecting, bringing innovations, new ideas, and training, then we have an integrated intervention that will have a big impact."

Michel Sawadogo, Country Director Burkina Faso-Niger, Tearfund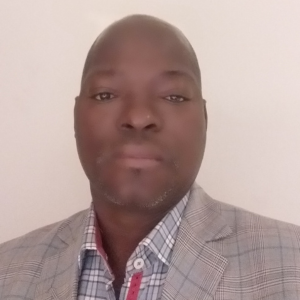 Tearfund first partnered with Chalmers in Burkina Faso in 2018, and since then our partnership has expanded to Côte d'Ivoire and Chad, reaching over 18,500 people. Marked by their commitment to tackle poverty and injustice through sustainable development, disaster response, and challenging injustice, Tearfund shares Chalmers' belief that transformation happens within the context of the local church. Tearfund has adopted RESTORE savings group ministries as a component of their Church and Community Transformation (CCT) ministry, through which they empower pastors and churches, helping the church to bring holistic transformation to communities using local resources.
God's plan is for people to be restored to flourishing
In Burkina Faso, savings groups are strengthening member's faith and their relationship with the church. Often, when churches invite community members into a relationship with Jesus as their Savior, people who are very poor might wonder why a loving God allows them to be in poverty. Through CCT and RESTORE, members see that God desires that they experience restored relationships that will allow them to flourish.
When people are very poor, they may actually start questioning their faith. Through RESTORE, they see that they are able to develop themselves and even invest some money in the church. It really builds their confidence and they see the church is not only spiritual, it can also help them to develop holistically. It helps build their faith and strengthens their relationship with the church

Michel Sawadogo
As Tearfund's CCT Program empowers churches to equip people to start with the resources they have and begin to build them up, RESTORE gives members the tools they need to start saving.
Saving is very important because sometimes the ideas can be there, but the communities do not even have the smallest means to start a business. When you put these ladies together, and they bring the small money they have, there will actually be some resources they can use to give one another to start a small business. It's a starting point.

Michel Sawadogo
As he celebrates the ways God is using CCT and RESTORE to bring restoration in Burkina Faso, Michel holds in tension the ongoing threat of terrorism throughout the country, bringing instability to the lives of savings group members. He frequently hears heartbreaking stories of people who are forced to flee their villages, losing connection to their churches and savings groups, losing their livestock, and left unable to grow crops. 
Despite the challenges and setbacks Tearfund and their local partners face, Michel knows that continuing to walk alongside churches as they engage in holistic development is essential work. He is encouraged by the way the body of Christ is partnering together to bring hope to hard places.