Seed Effect Brings Chalmers' Principles to Northern Uganda
"We've based pretty much everything we do on When Helping Hurts, but we didn't stop there."

—Denny Slaton, Seed Effect
In 2009, Seed Effect set out with a commitment to bringing Christ-centered economic empowerment to South Sudan. Seven years into ministry, civil war returned to the already fragile country—forcing Seed Effect to rethink their approach as they relocated to Northern Uganda.
With Chalmers' influence, Seed Effect made a quick pivot—they added a savings-led model—that allowed their members to flourish.
In the midst of instability, Seed Effect members (who became refugees overnight) were met with practical tools to provide for their families.
In 2020, Seed Effect provided business training for 148 groups using Chalmers' Business & Home curriculum. As a result, 160 new individual businesses were started and 19 groups started new businesses.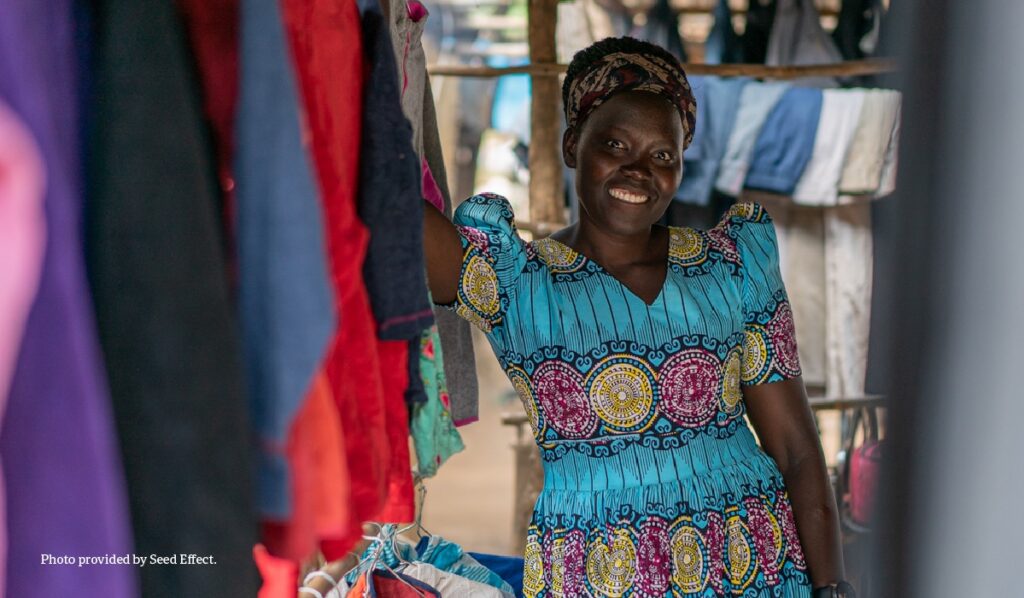 Maia is a young mother who was once forced to beg to provide for her seven children—affecting her relationship with her neighbors and her self-esteem. Since joining Seed Effect, she has become a business owner and returns home each day with a smile on her face and at least $6 to provide for her family (Read her story).
"My hope was raised because of belonging to a savings group in which God is a priority."

– Maia, Seed Effect Member
Maia is not alone. Through the implementation of savings groups with business training, Seed Effect's results are incredible.
Empowered over 65,000 members who have saved over $7 million.
98% of members report improvement in their relationship with God, self, others, and creation.
Of all the members who have not placed their faith in Christ before joining Seed Effect, one-third now say they have trusted Christ.
Your partnership allows Chalmers' principles to influence the ministry of organizations like Seed Effect. Together, we're seeing entire communities flourish in the hard places, like refugee settlements in Uganda.
"With the right tools, refugees can provide for their families with dignity. Introducing them to Jesus and empowering them to repair relationships is essential if our desire is true transformation."

– Denny Slaton, Stewardship Advisor, Seed Effect