God's Kingdom Has a Startling Economic System
Every earthly kingdom has its own way of doing things, its own customs and policies regarding food, sex, family, and religion. And every kingdom has an economic policy. But when Jesus welcomes us into his alternate kingdom, something strange happens. We discover a whole new world. And we soon discover that Jesus's kingdom looks different from the kingdoms to which we've grown accustomed.
Perhaps you've grown used to thinking about this dynamic in terms of God's sexual ethics or his emphasis on honesty and integrity. Many of us sense that our United States kingdom, for instance, has an entirely different "marriage and family" policy than the one Jesus calls us to embrace. We also rightly sense that when our culture's approach to family or sex conflicts with God's approach, we must choose to "obey God rather than men" (Acts 5:29).
But King Jesus also has unique economic policies, his own economic program. In the West, our prevailing economic worldview sees people as self-interested individuals with limitless desires in a limited world, who seek to increase consumption and leisure by earning as much money as possible.
Then there's Jesus, with:
his parables of well-dressed lilies that neither labor nor spin, and wealthy farmers punished for saving too much.
his commands to lend without expecting return and to invest in heavenly dwellings.
his establishment of communities in which "no one claimed that any of their possessions was their own" (Acts 4:32).
Different Economic Programs
Suddenly we sense that Jesus might teach Economics 101 quite differently than our high-school teachers did. We have a hunch that if economics is, at its most basic, a discussion around consumption, production, and the exchange of goods and services, Jesus might call us to different patterns of consumption, production, and exchange than those of our Western world.
For example, consider the definition of economics in the opening pages of a popular introductory textbook: "Economics is concerned with the efficient use or management of limited productive resources to achieve maximum satisfaction of human material wants."
We suspect that if the same Jesus who said "seek first the kingdom of God" were writing this textbook, he might define this field a bit differently. He might propose something like the following: "Economics is the study of humanity's consumption, production, and exchange of goods and services in order to steward King Jesus's creation."
When faced with such discrepancies between Jesus's approach to our economic life and our culture's approach, many of us sense we're falling short of the life God intends for us.
Consequences of American Economics
There are good reasons for our misgivings. Nearly 43,000 Americans commit suicide every year, making it the 10th-highest cause of death in the country. Indeed, between 1950 and 1999″"a period of serious economic growth in America""suicides among people younger than 24 increased by 137 percent. Nearly 43 million Americans experience some form of mental illness each year.
Or consider these stats on substance abuse:
In 2013, 30.2 percent of men and 16.0 percent of women 12 and older reported binge drinking in the past month.
17.3 million Americans reported alcohol addiction or serious problems related to alcohol use in 2013.
4.2 million Americans met clinical criteria for dependence based on marijuana use in 2013.
Life expectancy is currently decreasing for white, middle-aged Americans, driven by high rates of suicide and substance abuse.
All this is happening in the wealthiest nation that has ever existed on earth. Indeed, substance abuse, mental illness, and depression seem to have risen right alongside our rising incomes. In fact, some research even suggests that our pursuit of these rising incomes is contributing to the explosion in mental illness.
When we consider our unprecedented wealth and our increasing inner despair, we wonder whether our approach to economics, like that of the rich young ruler before us, has tempted us to walk away sad from our Lord's invitation to follow him.
The problem with our situation may be that the kingdoms we live in seem more real than the one we encounter in the Bible. If we're honest, Scripture's approach to our economic lives doesn't just look foolish; it looks entirely implausible.
When we read the Bible, we sometimes feel as though we're reading about a parallel universe. Like the older children in C. S. Lewis's The Lion, the Witch, and the Wardrobe, we find it incredibly difficult to believe in Narnia, a land with talking animals and walking trees, when our own world seems so different. And yet Jesus's triumph over death on the cross and at his resurrection invites us to believe, against any evidence to the contrary, that another "Narnia" is real.
Indeed, God is bringing a kingdom far more real than any earthly power or authority we experience today. That kingdom calls Christians to embrace a whole life of economic discipleship by which we learn to live as economic citizens of God's kingdom. What might such discipleship look like today?
Gleaning and Good News
Let's take just one example from our new book, Practicing the King's Economy. When we walk through the wardrobe into the Bible's "strange new world," we find an approach to work that's radically countercultural to our own. Back in the Old Testament, when Yahweh wrote the HR manual for every Israelite firm, he gave his people one of the world's strangest employee policies: the gleaning laws. In these laws, God called his people to leave some of their own profits in the fields to create opportunities for work for the orphan, the immigrant, the widow, and the poor (cf. Deut. 24:19).
These laws didn't just provide the poor with a meal; they also empowered them to contribute to their families and communities through work. The gleaning laws accomplished this empowerment by requiring business owners to bend the way they managed their businesses toward inclusion for marginalized workers.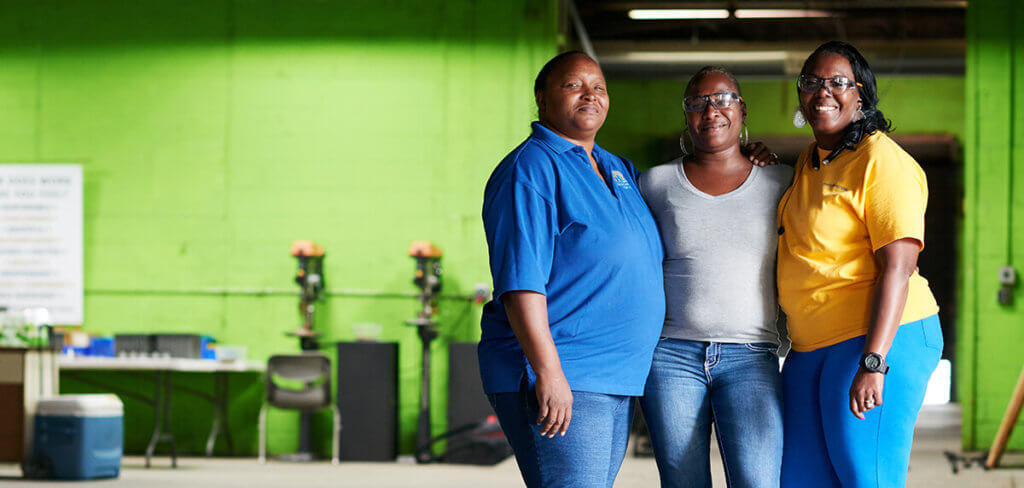 This seemingly obscure law allowed Ruth to go from being a complete outsider to a heroine in the family tree of Jesus. Because Boaz obeyed the gleaning laws, Ruth was able to provide for herself and Naomi and to inspire her community. That's why Boaz tells her the whole village is talking about her contribution to the community (2:11), and the women at the end of the book say Ruth is worth more to Naomi than seven Israelite sons (4:15).
We in the West often embrace an economic discipleship that says "make all you can and then give some away." We typically use our leftovers to fund soup kitchen-style strategies that meet peoples' immediate needs, while simultaneously creating communities of "soup havers" and "soup needers." But while soup kitchens are necessary, the Bible's economic vision is not a vastly more equitable soup kitchen where everyone gets fed; it's a potluck feast where everyone brings a plate. A soup kitchen creates a room full of haves and have-nots. At a potluck, everyone gives to and receives from everyone else.
The gleaning laws and the story of Ruth remind us that work is one of the primary ways people bring their best plate to the party. Even more importantly, these laws call God's people to sacrificially and creatively welcome marginalized workers into the workplace in the way we manage our economic lives.
Broken System
In our economy today, though, many struggle to bring their best plate to the potluck because, for a variety of reasons, work doesn't seem to work for them anymore. Consider:
Unemployment rates among people with felony records have recently been as high as 75 percent during their first year post-incarceration.
In one multi-city study 60 percent of employers said they would "probably not" or "definitely not" hire somebody with a criminal record.
Nearly 25 percent of working Americans earn less that $10 per hour.
By some estimates, more than half of those who receive food aid in America have at least one working person in the home.
Further, evidence suggests many struggle with employment because of racism in the workplace:
The exact same resume was 50 percent more likely to receive a call-back from a potential employer if it had a "white name" (Brendan) versus a "black name" (Jemal).
In one study, African-American applicants with no criminal record were offered jobs at a rate as low as white applicants who had criminal records.
Whole-life kingdom economic discipleship calls us to respond to these realities by bending our economic lives toward creating work opportunities for the marginalized. Across the United States, Christians are doing just that.
Participating in a Potluck Economy
Business owners like Wes Gardner are partnering with non-profits to hire hard-to-hire folks in their businesses. For them, this is part of Christian discipleship. "I realized that business could be a platform for serving my neighbor by creating good jobs," Wes says. "I look at our payroll as profit now," he continues. "I look at that line in my financial statements that shows how much we spend on wages and I think, Look how much money we've made."
Non-profits like Advance Memphis are offering job-training programs like the Chalmers Center's Work Life program, and then partnering with businesses to help graduates find jobs.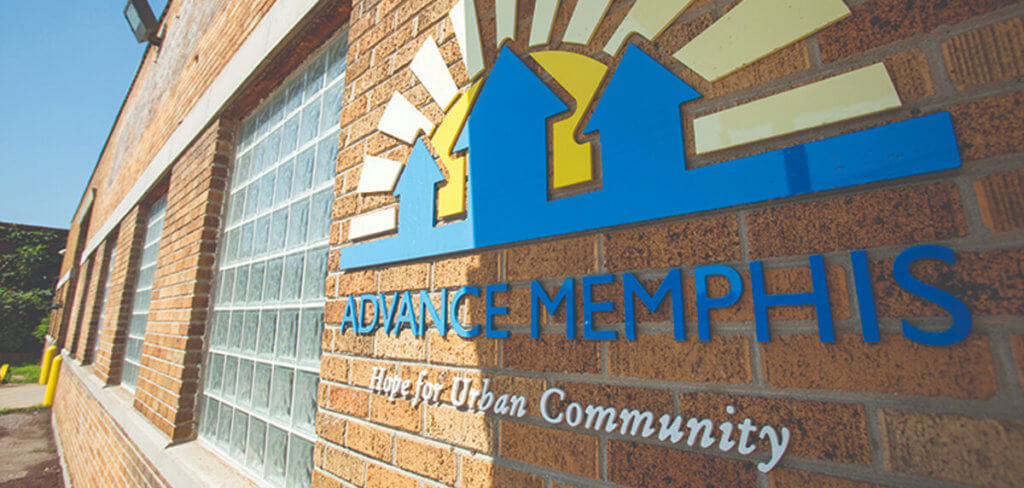 An army of entrepreneurs are creating social enterprises that create jobs for marginalized workers. For instance, serial social entrepreneur Justin Beene launched Building Bridges, a self-sustaining enterprise that hires low-income youth to do landscape maintenance. Their annual revenues exceed $600,000, and they're beginning to share profits with their young employees.
Churches are hiring struggling people to do work around the church, leading job-training and placement initiatives for their congregants and neighbors, matching struggling youth with gatekeepers to employment in their churches for summer jobs, and more. Families are creating opportunities for work by patronizing minority-owned businesses, often in partnership with outstanding entrepreneurship training programs like LAUNCH Chattanooga.
When we allow Scripture to shape us as citizens for life in the King Jesus Economy, we begin to imagine ways to bend our economic lives toward the potluck. But such whole-life economic discipleship requires far more than our leftovers. Instead, such discipleship challenges us to dream about what it would look like to work, earn, spend, save, invest, share, compensate, and give like Jesus is the King of the whole world. Because the good news of the gospel is that Jesus is King, that he's bringing his kingdom, and that he invites us to participate in it, now and forever.