Anticipating the Next 20 Years of Partnership!
We love working with Chalmers around the world and look forward to the next 20 years of partnership!

Rachel Lindley – Co-CEO, Five Talents UK
For over two decades, Chalmers has partnered with Five Talents as they implement RESTORE savings group ministries in six East African countries, as well as Bolivia and Myanmar. Partnering with local churches around the world, Five Talents trains men and women living in extreme poverty to form savings groups, take out loans, and build their own businesses.
Like Chalmers, Five Talents believes in the centrality of the local church in poverty alleviation ministry. They've even found this model helpful in a practical sense —rural communities trust churches, even those individuals who are not yet believers. Community members know the church has been around for a long time, and it isn't going anywhere soon. This trust is essential for building relationships.
Through Five Talents and their partnership with local churches, entire families and communities are being restored to flourishing participants in God's Big Story through savings groups.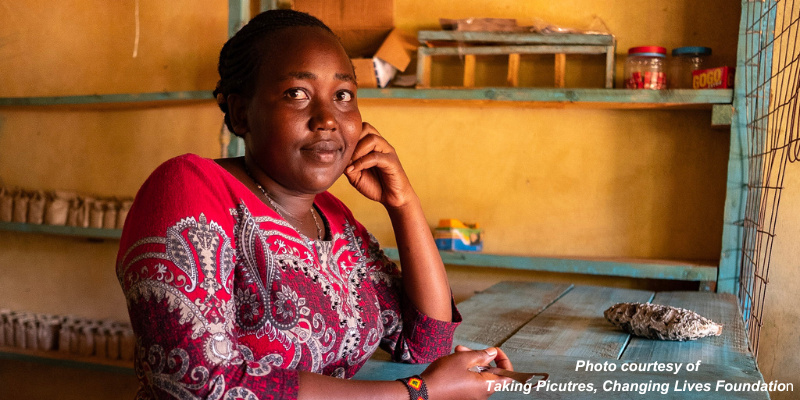 Hannah, a 22-year-old business owner from Kenya, is one of those members.
With a dream of attending university to study Human Resources, Hannah needed to save the money to pay school fees. By God's grace, her parents had been in a savings group for many years and had modeled the values of saving and planning for the future.
She joined their group because she wanted to start her own business. After saving small amounts for nine months, she took out a loan that enabled her to open a small shop. She was excited about her new business, but knew it would be hard work with competing shops along the same footpath.
"Even though there are other shops that sell the same things in the area, mine is different because I open very early in the morning." Through business training in her group, Hannah found her unique selling point: she was willing to work in the hours that others weren't! She started serving tea and chapati for breakfast in the early hours, as well as household items and groceries.
Hannah shared, "Because of my profits, now I am saving over double what I did before!"
Even though Hannah's shop is already successful, she plans to attend university once she has saved enough money. While she is away studying, Hannah will pass on her shop to her younger sisters to manage so they can begin to save and create a better future for themselves too.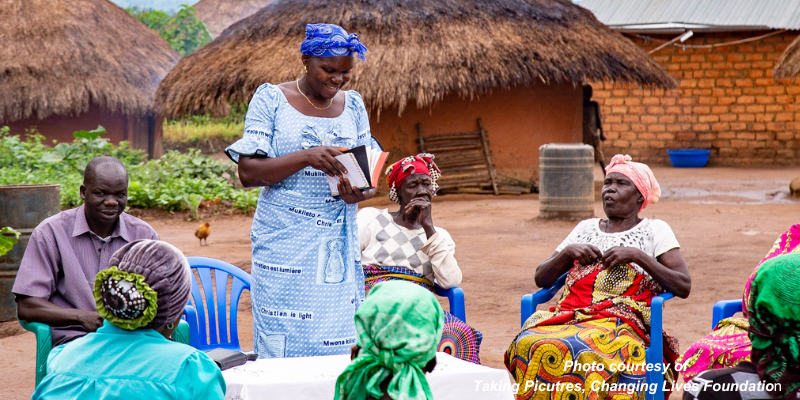 Beyond RESTORE
Chalmers partnership with Five Talents extends beyond RESTORE. Last year, we helped equip five of their seasoned trainers to become Chalmers Coaches to help train more Chalmers' partners like Compassion International, OneChild and Tearfund to implement savings group ministries too.
This successful initiative plays an integral role in Five Talents' plans to expand their work in the eight countries they currently work. With a reach of 30,000 new savings group members each year, and plans to rapidly increase that number over the next five years—deploying Coaches within Five Talents is a key strategy for cultivating a pipeline of people that can help them meet their target goals for new members.
Our partnership with Chalmers and our excellent Chalmers Coaches will be an essential component of Five Talents' ambitious growth plan to reach 20,000 new Savings Group members every year by 2027.

Rachel Lindley
Your partnership allows Chalmers' principles and training to expand the ministry of organizations like Five Talents. Together, we're seeing entire communities flourish as savings groups around the world empower people living in chronic poverty to experience healing, peace, and freedom through renewed relationships with God, His people, and financial resources!