Feeling discouraged by the poverty you see in your community—yet not sure what you could possibly do about it?
Get Trained and Equipped to Design an Effective Biblical Poverty Alleviation Ministry in 10 Weeks
Drawing from best practices in community development and easy-to-use innovation and design thinking tools, Innovate equips your team with a biblical framework to develop a poverty alleviation ministry that fosters real change.
Whether you're new to this or you've been walking alongside people who are materially poor for years, it's easy to feel discouraged when you're not seeing change.
Of course, you recognize that the causes of poverty are complex, but you're not seeing a decrease in the number of people in need of help. If anything, the needs are multiplying.
You see the same people requesting assistance from your church's benevolence program
You see the same people taking out payday loans
You see the same people in line at the food pantry
You want to help, but the last thing you want to do is create more dependencies.
There's got to be something you can do to help without hurting… but what?
Well, the good news is there is a better way—but it's probably not what you're expecting.
It's not a one-size-fits-all program to end poverty in your city

It's not a step-by-step guide for recruiting volunteers for your organization

It's not a fundraising blueprint for your nonprofit
These types of solutions have some value, but none of them address the broken relationships at the root of poverty.
We were created to be in relationship with God, self, others, and creation, but because of sin, we ALL experience brokenness in these relationships.
No matter how hard we work or how creative our solutions are, we can't fix poverty on our own.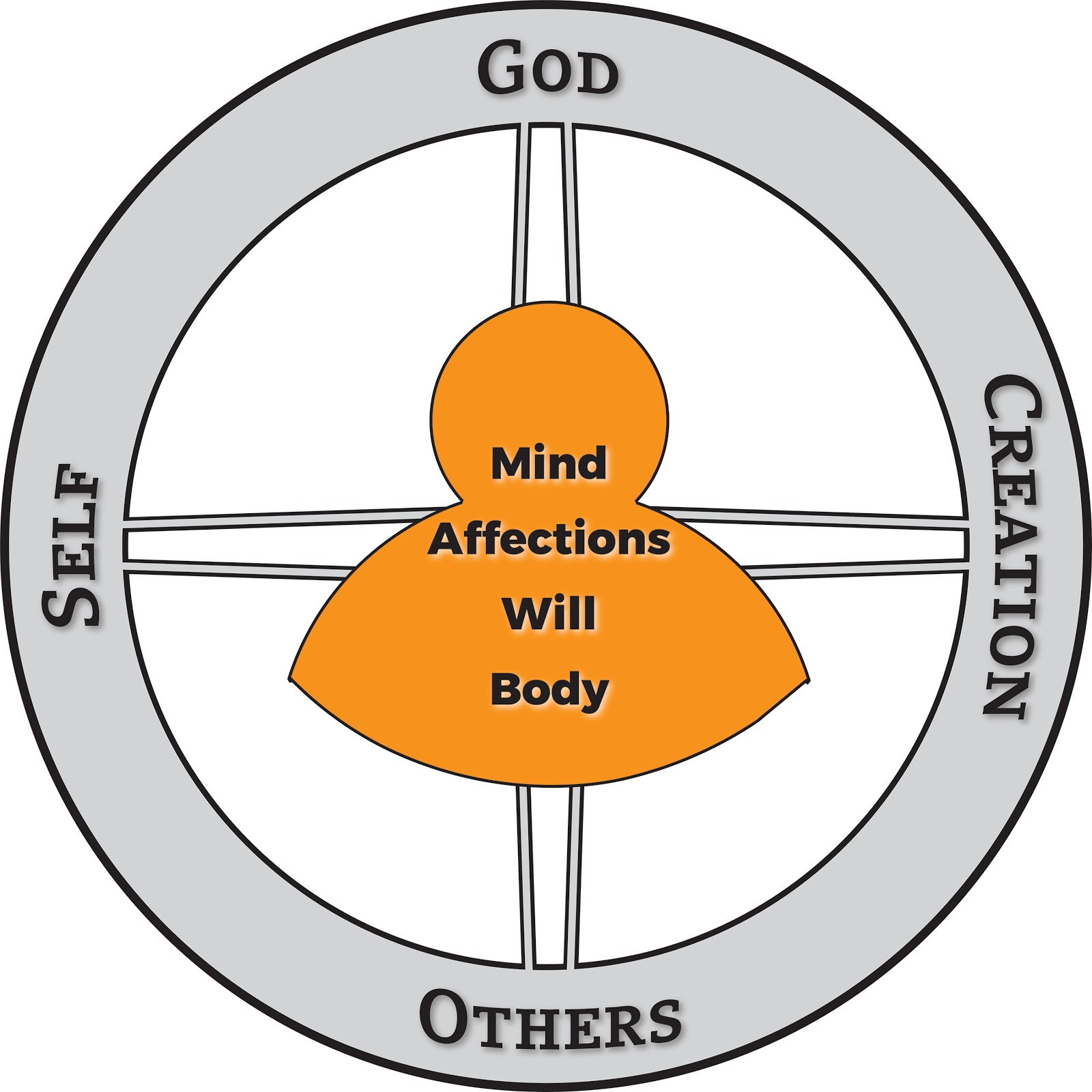 The good news is that Jesus can.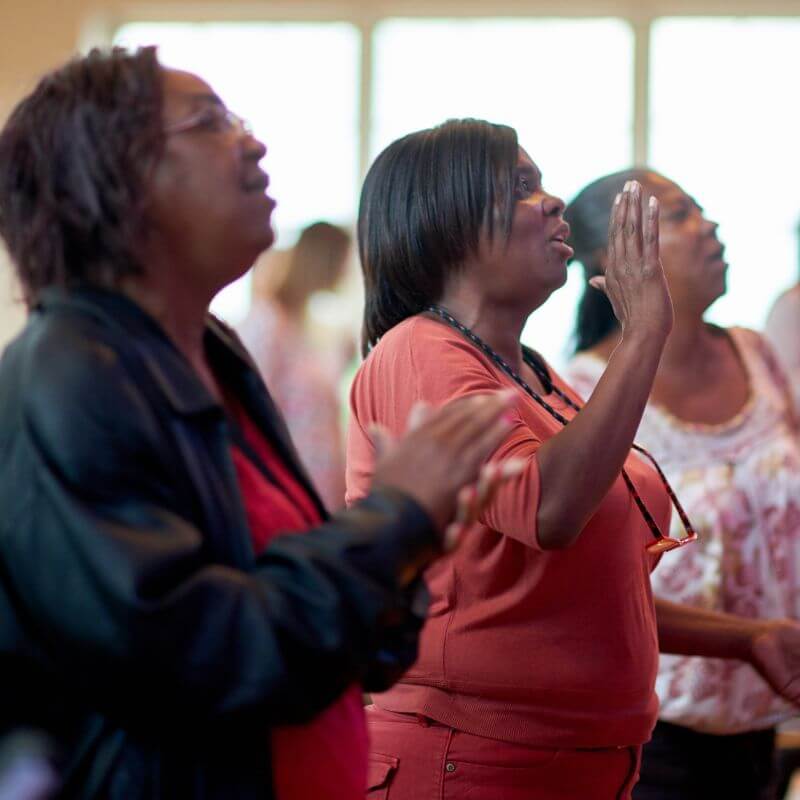 He defeated sin and death.
He is bringing reconciliation and is restoring our broken relationships.
He has invited us to help build his Kingdom while we await the new heaven and earth.
Despite this good news, the complex causes of material poverty in this world haven't magically disappeared. We still have to grapple with:
False stories of change

Destructive formative practices

Broken systems

Broken people

Demonic forces
The broken relationships at the root of poverty are deeply entrenched, so interventions that only address a single aspect of poverty aren't enough.
Instead of trying to put a band-aid on a problem as complex as poverty, we need an approach that addresses all of the causes.
At The Chalmers Center, we've been helping churches and Christian nonprofits create biblical poverty alleviation ministries for over two decades.
As a result, we've developed a powerful ministry design framework that addresses both the broken relationships at the root of poverty and the five causes of poverty. 
The Chalmers framework for ministry design is based on:
Asset Based Community Development
Innovation and Design Thinking Tools
But the framework we've developed isn't just theoretical. It's already helped hundreds of teams design or revamp poverty alleviation ministries in their own context.
For example, we've worked with teams that are focused on:
Sharing the gospel with women trapped in prostitution in Memphis

Working with unemployed men in Zambia

Revamping a soup kitchen/food pantry in Illinois

Creating a network of affordable car repair shops in the US
Our approach works because it's relational, fast, and frugal.
Rather than investing large amounts of time and money in interventions that we think will help people, only to watch these ministries fail once resources dry up, we equip teams to implement the Chalmers framework so they can design effective ministries that help without hurting.
But this framework isn't a recipe for overnight change.
Lasting change takes time.
Instead, we need solutions that are committed to:
Focusing on long-term relational ministry
Walking alongside people living in material poverty
Recognizing that we all have gifts to contribute
Thinking differently about "problems"
Practicing a holistic approach to ministry
As we shared in our best-selling book, When Helping Hurts, good intentions aren't enough.
In our follow-up books,
Becoming Whole
and
The Field Guide to Becoming Whole
, we went deep into what it means to design poverty alleviation ministries that empower the poor.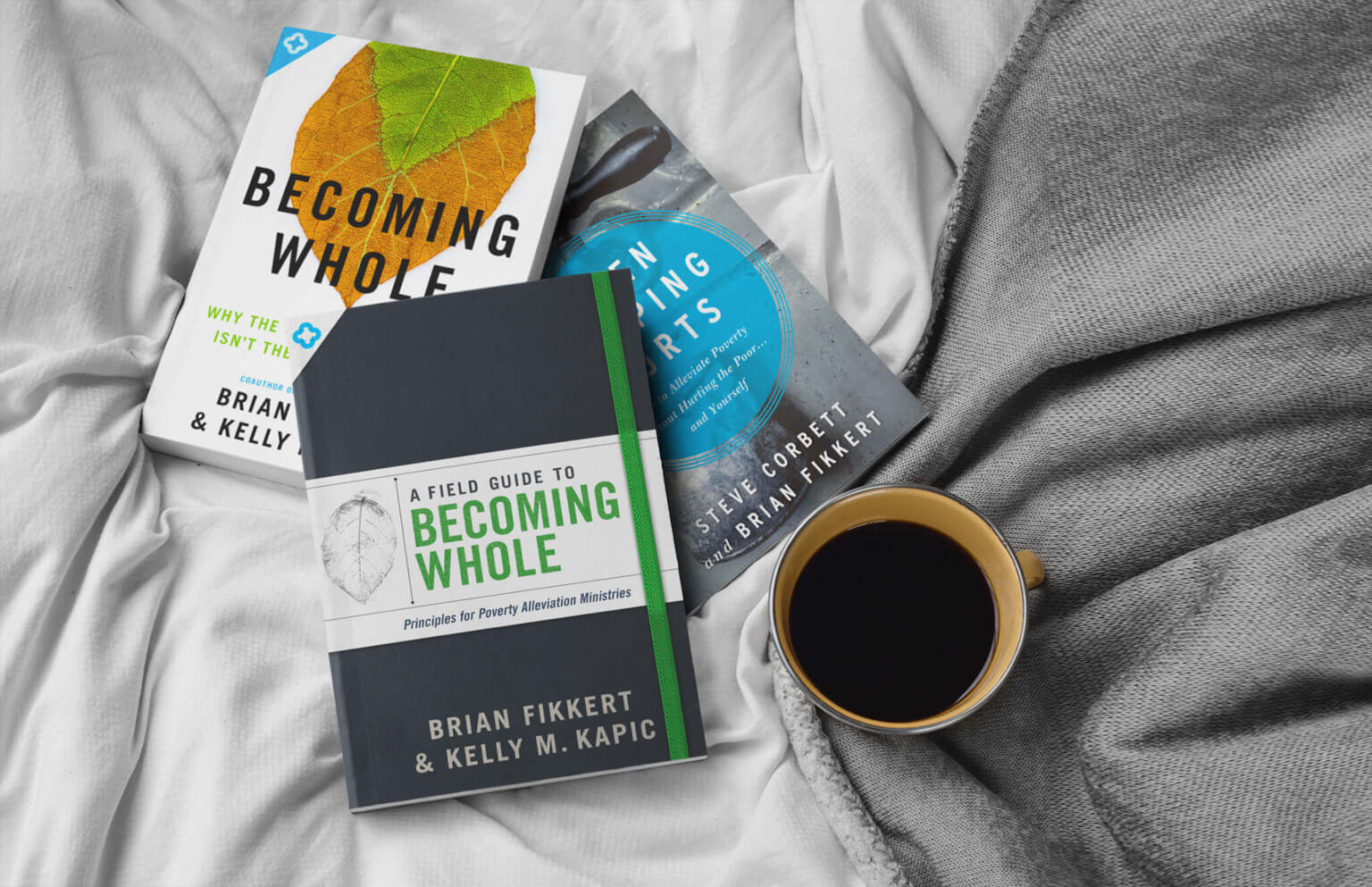 Our poverty alleviation strategies must be rooted in God's story of change and community development best practices.
In order to help more teams implement the Chalmers framework, we created an online training program called Innovate: Ministry Design that Helps without Hurting.
Through Innovate, we equip teams with:
Biblical guidelines for designing poverty alleviation ministries
Best practices from the community development sector
Innovation and design tools to work through questions and challenges
In the Innovate program, teams apply what they're learning to a situation in their church or community so that they can get feedback from Chalmers' staff, Innovate coaches, and other practitioners.
Teams are also equipped to build and grow relationships with the people they serve alongside so that all the stakeholders are participating in the design process.
"So, are we doing this right?"
Part of what makes Innovate unique is that we train teams from around the world that are designing poverty alleviation ministries. From churches and organizations addressing homelessness in the US, to groups working with orphans and vulnerable children in Africa, to ministries working with children in poverty in South America.
From transforming estranged fathers from a problem into a support, from soup kitchen to "dinner church," from orphanage to re-homing children with family, from transportation crisis to affordable auto repair...
These are just a few examples of the challenges that teams going through Innovate have tackled.
You can develop a poverty alleviation ministry that fosters real change.
Gather your team
Sign up with 3-7 committed people from your church, community, or nonprofit.
Get trained
Join us for 8 live online training sessions and breakouts with other leaders.
Test your idea
Design and test a creative idea for helping people in your community.
Iterate!
Get tools to help you keep learning and improving your ministry.
Through a ten-week blend of live Zoom classes, exercises in each team's community, and carefully selected videos and readings, Innovate guides teams through the creation of a new or improved ministry that empowers people who are materially poor. 
You'll need to set aside 36-40 hours to complete this course.
Meet your guides
Learn from experienced innovation experts
You'll be learning from Design Thinking & Innovation Specialist, Tabitha Kapic and Dr. Brian Fikkert, co-author of When Helping Hurts, Becoming Whole & President of the Chalmers Center.
Innovate is for church and nonprofit teams
Tailored to your context, Innovate equips church and nonprofit teams to develop new or improved poverty alleviation ministries.
Ministry Teams

you see the unmet needs among people who are materially poor, but don't know where or how to start.

Experienced Practitioners

Social Entrepreneurs

you're driven by the idea of developing better solutions that foster effective poverty alleviation around the globe.
8 LIVE Zoom sessions with the Chalmers Team

Homework assignments to help you listen in new ways, design, and test your creative ministry solution

Access to When Helping Hurts and Becoming Whole co-author, Dr. Brian Fikkert

Innovation tools to build your own effective poverty alleviation ministry.

Connect to the Innovate Community

Curated learning resources on our course platform

Bonus #1: 3 Secrets to Building Your Innovate Team

Bonus #2: 3 Keys To Build Meaningful Relationships with Stakeholders
Join Us on Zoom
September 1 - November 10, 2022
Wednesdays 10 am-12 pm ET OR Thursdays 12-2 pm ET
Innovate includes 8 live online training sessions, breakout sessions, and homework assignments designed to help you brainstorm, design, and test your creative ministry solution.
You'll need to set aside 36-40 hours to complete this course.
Each week you'll spend 2 hours in class (online via Zoom) and 1-2 hours outside of class working on team homework and with your community.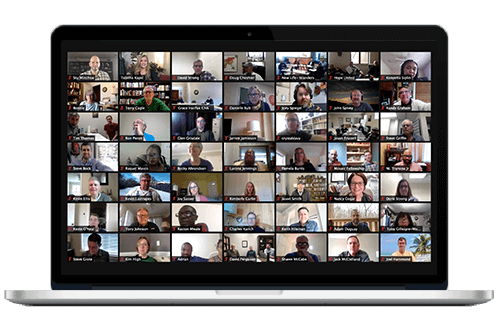 You can have full confidence in enrolling in Innovate for your team. We have been testing and improving this training since 2019 and believe it will be transformative for your team.
If you're not satisfied with this training within 30 days of your purchase, contact us, and we'll give you a full refund.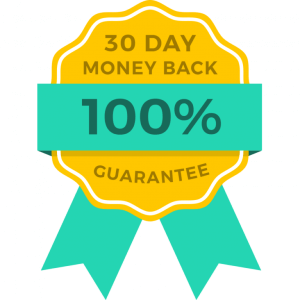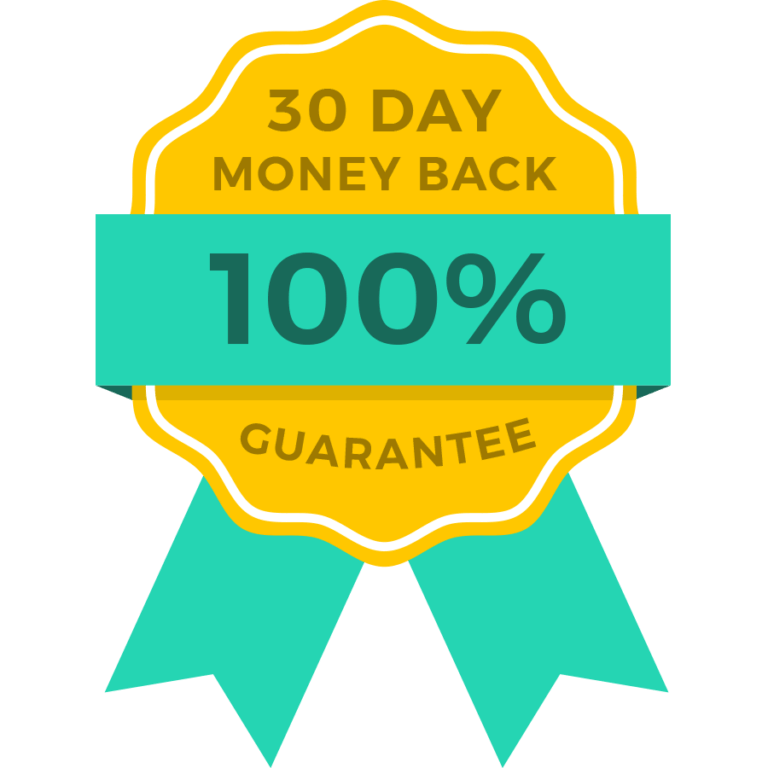 Frequently asked questions
You'll need:
A team of 3-7 people to go through the process with you.
A copy of A Field Guide to Becoming Whole for each member of your team. Physical copies and an ebook version are both available from Moody Publishers. Use promo code CHALMERS at checkout to save 30%. 
A stable high-speed internet connection for Zoom calls.
Training is offered in English. Training times are all posted in Eastern time zone.
Great question! You'll have the best experience by participating in all of the live classes. However, each session will be recorded and emailed weekly for the benefit of any participants who may have had an unexpected conflict.
Yes! Innovate will work for your team regardless of your ministry context.
Please note: Innovate is delivered in English and requires a broadband internet connection for video calls.
One year! Each week you'll get a recording of the class that you're welcome to reference back to.
Each week you'll spend 2 hours in class (online via Zoom) and around 2 hours outside of class working on your team homework and with your community.
Over the course of this 10 week training, you'll need to set aside 36-40 hours to complete this course.
For church and nonprofit teams of 3-4 people:
$724 when you register before August 15 [Early Bird Discount of $300]
$1033 when you register after August 15
For church and nonprofit teams of 5-7 people:
$1033 when you register before August 15 [Early Bird Discount of $300]
$1342 when you register after August 15
Innovate is designed for teams of 3-7 people. The process works best with a diverse and committed group that includes team members from the community you are designing for.
For example: Trying to create a ministry for single moms? Be sure you have a single mom on the team.
Our goal is to make Innovate accessible to all churches and nonprofits who are committed to effective poverty alleviation and community flourishing. For small and financially challenged teams we invite you to apply for an Innovate scholarship.
We're so glad you asked! You can help make more Innovate scholarships available to financially challenged teams—contact us for more information.
Innovate is designed for teams of 3-7 people. We don't recommend going through this training by yourself.
If you've already gone through the Innovate process, you'll gain even more by doing it again! Innovate is designed to be done over and over again, and we're always adding new tools.
Innovate is trusted by 200+ churches and nonprofits worldwide
"The [Innovate] design process led by Chalmers gives me hope because it helps church leaders move from talking about issues to implementing solutions."
Blake Schwarz
Director of Fellows & PCPC at Work
Park Cities Presbyterian Church
Dallas, TX
"This process has really helped me believe that we can equip people to live out the kingdom... I'm more confident that we can help people use their influence to make substantial changes."
Dr. Michael Rhodes
Lecturer in Old Testament
Carey Baptist College, New Zealand
"It made me personally think about ideas that are outside the realm of what I would have normally thought about. Trusting each of the steps has been really powerful and has allowed us to create something together."
Sarah Lockridge-Steckel
Co-Founder & CEO
The Collective Blueprint
Memphis, TN
"It's been really encouraging to see our team use this process to center the actual articulated needs of the communities we serve, as the focus of how we help."
Laura Green
Executive Director
Tekton Career Training
Atlanta, GA
"I appreciate the work you guys are doing so much because it's causing paradigm shifts that need to happen. So much more Christ-centered, so much more Gospel-centered, and so much more hopeful." 
Susan Moffitt
Director of Family Care
Palmer Home, Nashville TN
"I had intentions, desires, and plans which were all good, but Innovate gave me a concrete framework to hang those things on. I could have a clear plan of execution, and I have a repeatable process that can show others they can do it themselves too."
Adrian Reid,
CEO & Founder
LegaciGlobal, Barbados and Switzerland
"I think one of the great things you guys were able to do is somehow guide people through the process who are at very different points.  Regardless of where you're at in the process, if you want to be a good neighbor, this is a fantastic place to start."
Crystal Davy
Worship Director & Outreach Coordinator
Grace Chapel, Nebraska
"The idea of working together as a team, bringing out innovative ideas and ways of really ministering to the local church spoke volumes to me. I learned from Chalmers the emphasis of human flourishing. I think that's really all it is about God's story of change."
Evah Mugari
Empowerment/Development
Partners in Transformation, Zimbabwe
Chalmers resources are trusted by:




Innovate Sneak Peek
Wondering what it's like to take Innovate? Check out this short video walkthrough of the training.
Don't miss the chance to innovate for the Kingdom!
Sign up for Innovate and start testing creative solutions to problems in your community.