Helping Without Hurting in Africa Digital Book Launch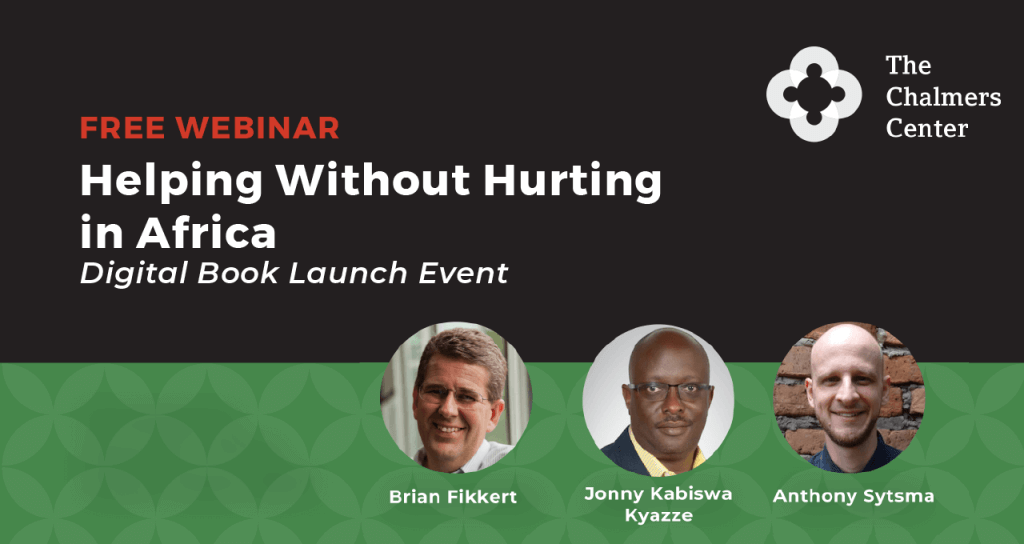 We recently hosted a live webinar to celebrate the launch of our latest resource, Helping Without Hurting in Africa. Watch a recording of the webinar below! 
Co-authors Jonny Kabiswa Kyazze, Anthony Sytsma, and Brian Fikkert introduced this new resource and discussed how it builds on the work of the Chalmers Center and lessons from the co-authors' work and experience in walking with local churches and organizations to care for the materially poor in various countries in Africa.
Get poverty principles delivered to your inbox!
Subscribe to our blog and get more articles, links, and resources like this every week.